De danske erhvervsdrivende fonde
Denne hjemmeside er tilknyttet forskningsprojektet om erhvervsdrivende fonde ved Center for Corporate Governance, Copenhagen Business School.  Vi ved, at erhvervsdrivende fonde spiller en central rolle i dansk økonomi, men derudover ved vi forholdsvis lidt om dem.  Det er uheldigt fordi lovgivning, myndighedsudøvelse, økonomisk politik og forskning kan komme til at hvile på et forkert grundlag. Nedenfor skitseres et forskningsprojekt, som over en 4-årig periode vil forsøge at kaste nyt lys over emnet. 
Industrial foundations are foundations which own business companies.  Well known examples are Robert Bosch, A. P. Møller Maersk, Bertelsmann or the Tata group. This special combination of charity and business is not uncommon in Northern Europe, but we know relatively little about them.  This site is dedicated to a research project which will try to shed some light on them – how many there are, how they are regulated, how they influence the companies that they own and so on. The project is conducted at the , Copenhagen Business School from 2011 to 2018.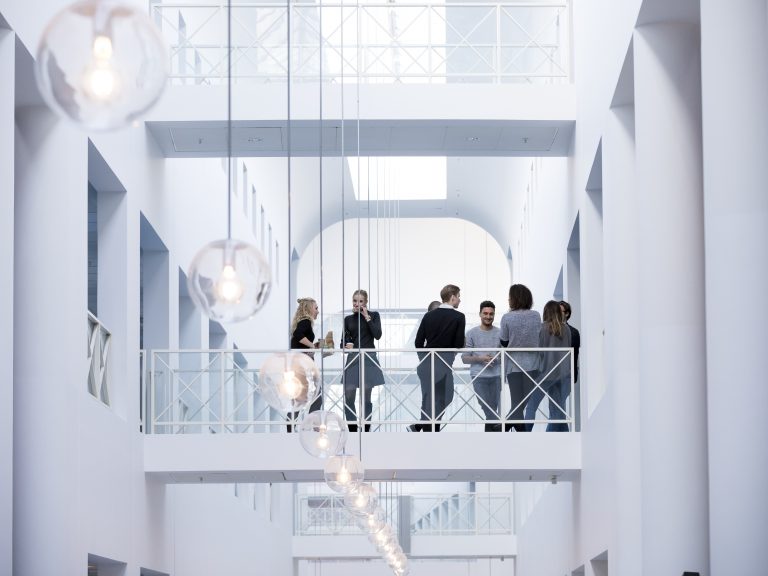 Erhvervsdrivende fonde spiller en særlig vigtig rolle i dansk erhvervsliv, men vi mangler et mere præcist billede af deres virke (Thomsen). Baseret på oplysninger fra Erhvervs- og Selskabsstyrelsen regner vi med, at der er ca. 1200 erhvervsdrivende fonde i Danmark, men hvor mange af dem kan siges at have væsentlig erhvervsaktivitet til forskel fra offentlig eller halvoffentlig virksomhed?
Industrial foundations play a particularly important role in Danish business, but they are also found in Sweden, Norway, the Netherlands and Germany. The Danish foundation-owned companies  employ more than 300.000 people. The Tata Group employs more than 425.000.
Projektet er påbegyndt i efteråret 2011 og ventes at strække sig til 2018. Projektet vil arbejde ud fra et kalenderhjul, hvor resultater fra projektet kvartalvis eller halvårligt fremlægges og diskuteres i form af rapporter og åbne seminarer.

The project started in autumn 2011 and is expected to run until 2018. The project will  present results quarterly or biannually in terms of working papers, reports and open seminars.
Projektet udføres ved Center for Corporate Governance, Copenhagen Business School under ledelse af centerleder professor Steen Thomsen.  Som led i projektet vil centeret løbende indhente sagkyndig ekspertise fra danske og udenlandske forskere samt forskningsassistenter.
The project was organized by the Center for Corporate Governance, Copenhagen Business School. As part of the project, the center will continuously seek expertise from Danish and foreign researchers and research assistants.